REPAIR OF AUDIO VISUAL EQUIPMENT
Onsite service will be provided at your convenience. These services includes trouble shooting, soldering, repair of your existing AV products. OPSTRON take into concern of your budget for a full-integrated system solution. We want you to have the best while caring for your pocket.
Providing you with a second alternative, which do not enquire you to replace your existing product into a complete new one, OPSTRON repairs your faulty parts and reborn your old product.
We are capable of repairing Audio Visual and Broadcast equipment and, OPSTRON is happy to provide both on-site and off-site repairing services.
On-site Repairs: Our engineers will be going down to your office/ site to assist.
Off-site Repairs: You may opt to send the faulty equipment to our office and we will work on it at our studio.
We have professionally trained staff to perform quality projector repair service and other audio visual equipment repair services.
If you would like us to assess your AV Facilities and is keen to have a free AV Health Check and report review, please email sales@opstron.com.
OPSTRON will be delighted to fix an appointment at your own convenience with absolutely no post-service obligations.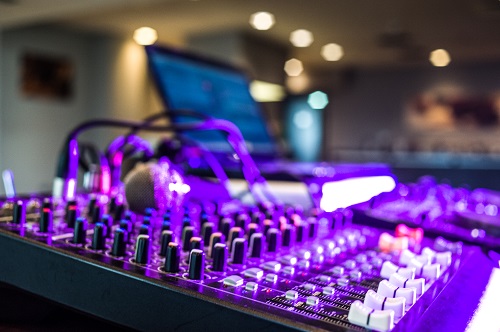 AV INSTALLATION
Audio Visual and Video Conferencing equipment is an essential need in modern day business and education establishments. In whichever industry you are in, the usage of AV products is indispensable. How user-friendly the system is all comes down to the quality and skills of the installation engineers. We believe in differentiating ourselves by providing high quality installation services. From simplicity of a simple single room LED mounting to complexity of a full tailored Audio Visual installation that connects multiple buildings, all are accomplished to the highest standards.
At OPSTRON, it's comforting to know that we have a team of experienced qualified professional installation engineers that will give you a peace of mind.
OPSTRON provides solutions for the following: –
Sound System
Projector System
Public Address System
Interactive Displays
Digital Signage
LED Screens
Video Conferencing System
Video Streaming & Recording
AV Integration & Automation
If you are looking for professional worry-free installation services, give us an opportunity to be of service to you.
AFTER SALES SUPPORT & AUDIO VISUAL MAINTENANCE
OPSTRON offers our clients the opportunity to take up maintenance contracts for their AV facilities. To offer the best value for money, we tailor each respective maintenance contract to the customer's requirements considering the AV system in place and its usage.
With the maintenance contract on hand, OPSTRON will manage all warranty and non-warranty repairs of equipment, extend effective resolution to any equipment or system failure and resolve any finger trouble issues. A preventative maintenance visit each year ensures that your equipment is working at the optimum level and has been proven to increase the longevity and lifespan of the equipment.
The maintenance services we can supply under contract are:-
Onsite support
Remote diagnostics & telephone support
Preventative maintenance
Labour repair
Spare parts
Loan units
Preferential pricing on maintenance upgrading
Management of manufacturer equipment warranties
Management and preferential pricing for extended manufacturer equipment Warranties